Focal Community Services hosted its annual Christmas celebration last Thursday, titled "Christmas in the Park".
Around 130 people attended the free community event at Browns Park, North Ipswich, including Focal clients, their families, organisational life members, and community members and representatives.
"This was a wonderful event for everyone involved," says Mickael Blanc, Focal's CEO. "Christmas is about friends, family and the community coming together to celebrate the holiday season."
In true Ipswich fashion, temperatures topped 35 degrees on Thursday. Yet the blazing sun was not enough to hamper the spirits of staff and clients setting up during the day, nor those who attended the event in the afternoon.
Free cold water, fruit and sausages proved to be a hit, along with the $1 soft drinks on offer. The coffee van was also a popular alternative for guests.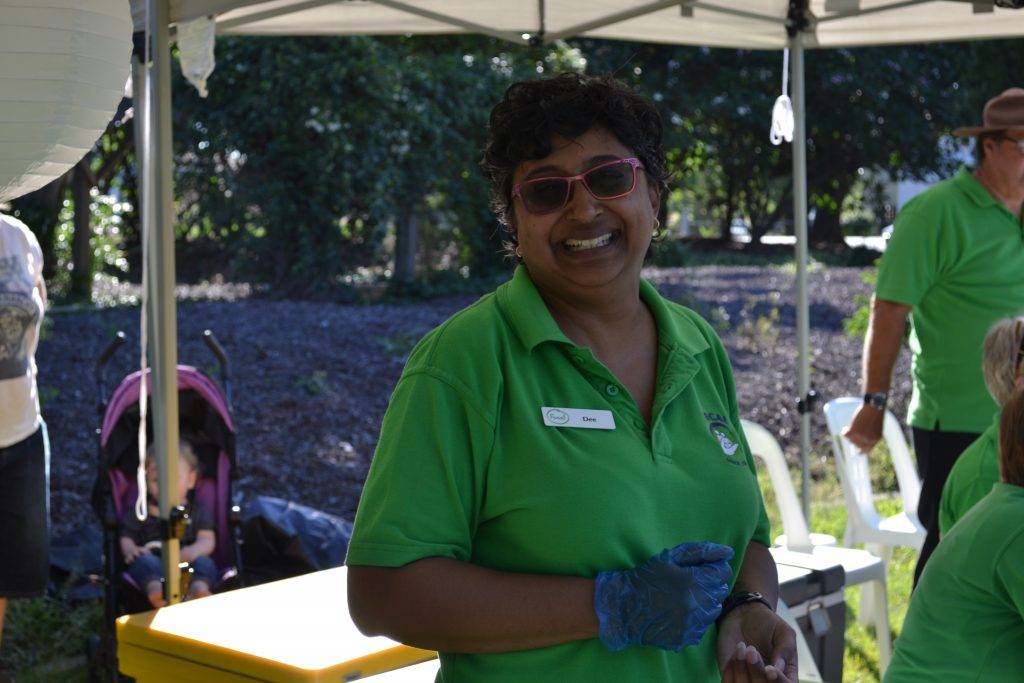 As the barbeques sizzled, so too did the entertainment. The Axegrinders rocked "American Idiot" and a number of cult classics, while Patty Hitchenor's Just Singing performed fantastic renditions of Christmas carols. The young ones were kept busy by Life. Be in it and Focal's facepainters.
Then finally, the man that we all waited for arrived on the scene. No one could escape the jolly spirit of Santa Claus – not even our local politicians Jim Madden MP, Cr Kerri Silver and Cr Cheryl Bromage (pictured below). Also in attendance were Jennifer Howard MP, Mayor Andrew Antoniolli and Mayoress Karina Antoniolli.
As the sun began to set over Browns Park, Santa had one last task to fulfil. He helped draw the lucky door prize, which included a $100 Arcadia Restaurant meal voucher, 5 x $10 meal vouchers from Bombay Bliss, and 2 x buy one, get one free vouchers from Birch Carroll and Coyle Ipswich.
In addition to these organisations, Focal would also like to thank IGA West Ipswich, Louis Fruit Market Booval, Mega Meats Booval, Rotary Club of Ipswich North, and HESTA Industry Superfund for their generous support on the night.
Of course, this event would not have been possible without Ipswich City Council's financial contribution and the use of Browns Park.
Last but not least, a huge thank you goes to everyone who attended our Christmas Party on Friday. We'd especially like to thank the staff and clients who helped us set up on the day.
It just goes to show that Santa really does need his little helpers.
To view all of our event photos on Facebook, please click on this link.