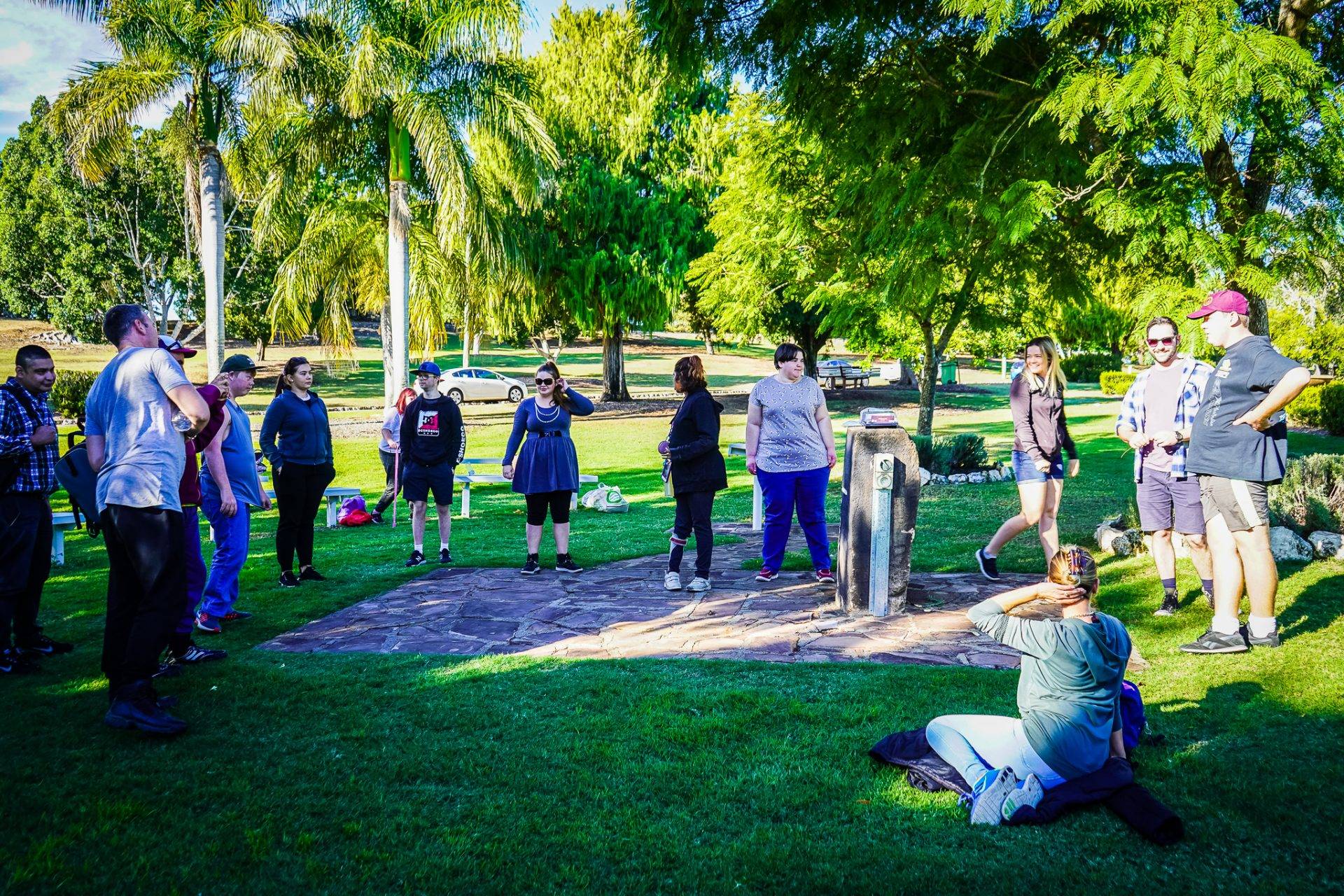 You dream it, we can do it !
Focal runs a range of fun social and group activities to help you meet new people and gain new skills.
We've got loads on offer across our community hubs, you pick and choose groups based on your interests and hobbies, or learn a new set of skills to build independence.
We offer a range of social and group activities that involve meeting new people, learning new skills and getting out and about. Some of our groups include:
Art and workshop activities
Cooking and meal preparation
Outdoor games, gentle exercise and sports activities
Technology skill building, gaming, and music activities
Local community activities, such as going to the library, movies or an adventure of the groups choosing.
Locations
Groups meet in the community or at one of our community hubs to kickstart the day. We have community hubs in:
Mount Ommaney
Booval
North Ipswich
Who can join
We support people with disability of all ages and needs.
Activity Fees
All of our group activities have a small fee to cover the cost of incidentals and consumables. There will be offsite excursions from time to time that may incur an additional cost i.e. admission fee or lunch, this information is communicated in advance. All costs will be discussed with you before you agree to sign a service agreement.
Let's keep in touch
Sign up to our mailing list to hear about exciting new group activities as they are announced!
Register your interest
Want to learn more about one of our group services? Let us know by completing this form and we will get in touch.